A few nights ago I found out that one of my relatives knows how to make a mean pizza. If we were in front of each other, I would've high-fived her. We're the same sign, and we enjoy the same snacks. Clearly in another life we were BFFs.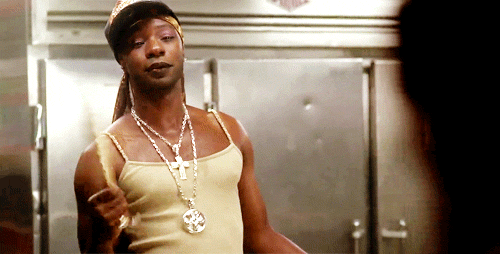 Source
Hence, I thought I'd share my love of homemade pies. I used to buy frozen pizzas from the grocery store. (If you need a recommendation, these are two of my favorites.) Then a couple of weeks ago a little birdie told me that I could handle making my own.
The birdie was right.
Here's one I made recently.
In my opinion, homemade pizza tastes better than any that you could buy. It's ridiculously easy to make. And it's cheaper, too–especially if you already own the ingredients. I found my dough-making instructions here.
The main difference between Stefano's recipe and mine is that I don't use semolina. Also, the last time I made my crust, I coated the dough with olive oil before I spread it out. It made it crispier.

Random confession: I cook my mushrooms before I put them on my pizza. Is that weird? When I first decided to use the 'shrooms, all I could think of was how much moisture evaporates from them they're sautéd.